Jyoti Trehan, Mahendra Agarwal and Nilofer Mistry
Teachers : Rajrani Malhotra, Ms. Kohli, Ms. Betty, Ms. Malati, Ms. Chandra and Ms. Eva.
Bridgette, Zebunissa, Jyoti, Neelam and Nilofer.
Vandana , Alzira and Jayashree
Pradeep Malshe and Tessy Coelho
Pradeep Malshe, Jude Martin, one classmate, Shiraz Kherani ,Harbans Arora and Winston.
Ms. Malati, Mohanpal and Nooruddin Sanchawalla
Ms. Malati and Mohanpal.
Tessy and Anil Navani felicitating Ms. Eva
Jayashree felicitating Ms. Kohli
Mahendra felicitating Ms. Chandra
Anil felicitating Ms. Malati while Jayashree looks on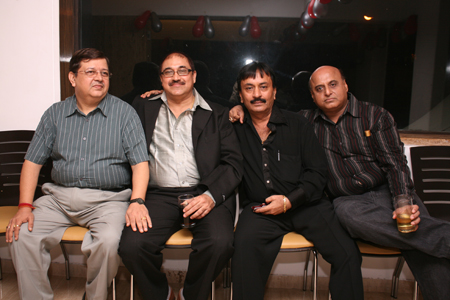 Second from Left Pradeep Malshe and 4th from left: Ashwini Chandok.
Shashikant Gandhi and Nilofer
Neelam Kapil felicitating Ms. Rajrani Malhotra